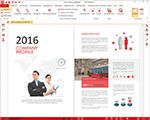 PDF Architect, this is a smart and handy tool that creates, edits, secures & converts PDF files to Word from.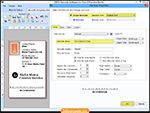 2D Barcode Maker, this professional tool is useful for designing linear and 2D bar codes.


Mini-Bizz Invoicer 2.0 download page
| | | |
| --- | --- | --- |
| Checking the safety of your download now... | | |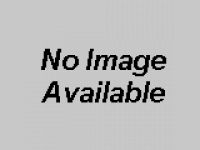 Designed for small business, Mini-Bizz Invoicer has what YOU desire. Produce professional, detailed, easy-to-understand Quotes and Invoice/Receipts for your customers. Add items to Quotes or Invoice/Receipts from a list you maintain, or add custom items with ease. Turn Quotes into Orders with the click of a button! Print Quotes and Invoice/Receipts, or EMAIL them directly to your customers! EMAIL advertising and other broadcast messages to your customers from within the program! Are your customers regular, repeat billers? (For example, a Lawn-Mowing business). Mini- Bizz Invoicer has got you covered. Generate new Orders for repeat customers in a batch run. Then, in another batch run, create all the Invoice/Receipts and print or email them. Simple! Saves your time and effort. Allthe transactions you record in Mini-Bizz Invoicer can be used for reporting purposes, such as financial end of year reports. Mini-Bizz Invoicer has ten different reports to give you (and your accountant) the information you need. Anyone in any English speaking country that uses a decimal currency system can use Mini-Bizz Invoicer, which is of course, Year 2000 Compliant. For more details, a list of world-wide download sites, and to download the app in 5 smaller zipfiles, please visit Mini-Bizz Softwares website.