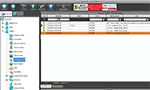 Personal Monitor, this capable software has the ability to monitor user activity that includes activity on social networks too.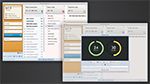 TeamViz for Linux, the effective software is ideal for planning and task tracking, with the help of Pomodoro Technique.


Kalkulator 2.11 download page
| | | |
| --- | --- | --- |
| Checking the safety of your download now... | | |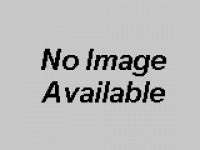 The Mother of all Calculators, a Swiss Army knife for scientists and engineers. On one hand, this is an sci/eng calculator: evaluates expressions with more than 103 functions (trig and inverse, log/exp, distributions, Euler, conditional, user-defined), unit conversions, physical constants, computer math (binary, octal, hex), function graphs. On the other, Kalkulator provides advanced operations: statistics (mean, s.d., histograms, polynomial regression), column operations on stat data, polynomial roots, linear algebra (with systems of linear equations). Recently added: function extremum search and point or histogram fitting with an arbitrary function. Importantly, the advanced features dont obstruct the basic ones. Disk save/restore, Help file and other niceties are also included.