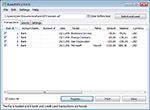 Bank2OFX is the most ideal and convenient tool for converting QIF, OFX, QFX, QBO, OFC files to the OFX format.
M3 Format Recovery Free, the useful tool to recover data files lost or deleted from your Windows XP, 2003, Vista, Windows 7, 8.


Audio to Video Mixer 3.0 download page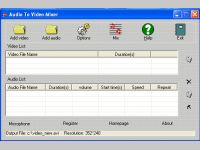 Mix audio files into video, Convert audio and video to AVI, Join video into AVI, Bundle a microphone recorder. support different codecs such as DivX, XviD. Change video file size, encoding bitrate, frame size, codecs, adjust the video aspect ratio.