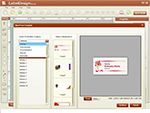 CD Label Designer makes it easier to design and print professional shipping labels, name tags, mailing labels, hazard labels, CD labels, and so on.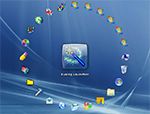 Eusing Launcher is a smart and capable software for launching files, programs and applications smoothly and quickly.


Batch And Print Pro review
Price

$69.95

Publisher
Traction Software
File size
22900 KB
Date reviewed
23 March 2016

Batch And Print Pro is a handy software useful for quickly batching documents to get them printed in user specified sequence.
This useful program provides a fast and affordable way to batch print documents. The effective tool will create batches of your documents which can be automatically printed in document sequence as per user choice. The program supports features like: support for printable documents like - PDF, MS Word, HTML, Text Files, Image formats, Excel Spreadsheets, PowerPoint Presentations and so on; Directory monitoring, FTP, SFTP & POP3 Email monitoring, Print scheduler, printer load balancing, per-processing for converting PDF to Postscript without using Acrobat, internal direct printing of native printer formats like PS, PCL, PRN, drag & drop of files for ease of use, save, load, append batch lists for later use, list ordering options, and so on.
Batch And Print Pro can also be used to append and print groups of pdf's for printing as one job file.