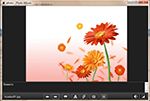 Free Photo Album Creator is a simple and handy software useful to manage and organize your digital photos.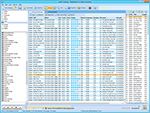 Audio Catalog is a professional music managing, tagging, renaming, cataloguing, browsing and report creating software.


NotesFinder review
Price

$9.99

Publisher
Neonway
File size
33000 KB
Date reviewed
24 April 2016

NotesFinder is useful for fetching notes on any string instrument and in any notation.
This application provides the user with a one-time convenient solution to find notes on any string instrument and in any notation. With this application the user can learn and improve the sight reading skills. The user friendly app includes 2 modes: Notes Explorer, Notes Trainer. This application supports features like: finding music notes on an instrument in interactive way, the 'Notes Trainer' asks for the notes, supports full instruments notes ranges with authentic sounds, supports Treble clef and bass clef modes including flats and sharps, includes sound for every note being played, possibility to tune any string instrument, displays the total time of training, and so on.
This must have user friendly app supports multiple instruments: guitar, electric bass, ukulele, violin, mandolin, banjo, balalaika, and so on.