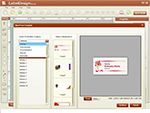 CD Label Designer makes it easier to design and print professional shipping labels, name tags, mailing labels, hazard labels, CD labels, and so on.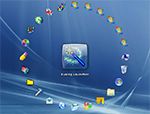 Eusing Launcher is a smart and capable software for launching files, programs and applications smoothly and quickly.


QiPress review
Price

$0.00

Publisher
Aalap Shah
File size
798 KB
Date reviewed
14 May 2016

QiPress, this is an effective on-screen keystrokes displayer that can be downloaded for free.
This is a portable on-screen keystrokes displayer software that can be used to make your task easier. This is complete software for product demos, screencasts and screen recordings with the ability to control which key-strokes to display. The other features supporting this program are: ability to display keystrokes on screen - standard, numpad, function keys, modifier keys like Win, Shift, Ctrl, Alt, caps-num-scroll lock and so on; easily set background and text-color, size, font-style, transparency, click-through and many other parameters; easy positioning on screen, and much more. The handy program also supports a simple user-interface and complete help.
QiPress, this user friendly software also allows to count keystrokes with built-in QiMeter that will let you know if you are overdoing keyboard usage.