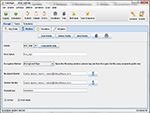 AutoKrypt, the perfect auto data encryption and decryption software suitable both for corporate and home users.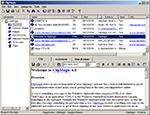 ClipMagic Lite, this smart clipboard extender and management software can enhance the power, function and storage capacity of your clipboard.


Apex WAV Merger review
Price

$9.90

Publisher
WAV Merger
File size
778 KB
Date reviewed
26 June 2016

Apex WAV Merger, this amazing software is capable of joining two or more recorded WAVE format audio sound files as a single large WAVE file.
With this simple and fully functional software it is possible to join two or more recorded WAVE format audio sound files into one large size WAVE file. With this tool, it is easy to merge wav or WAVE files into one large wav file. Apart from that, it is also capable of merging different sample frequency, channels or bits per sample into a single WAV file with parameters. This tool incorporates various other features like: support for mono / stereo, 8 bit / 16 bit wav files, ability to handle number of large files to attach into large wav file; ability to rearrange the order of the WAVE files for merging process, and many more features that makes it stand out-of-the crowd.
Apex WAV Merger is compatible with Windows 98, 2000, 2003, ME, NT, NT 3.x, NT 4.x, XP, Vista, 7 operating system.