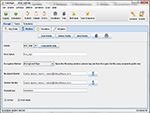 AutoKrypt, the perfect auto data encryption and decryption software suitable both for corporate and home users.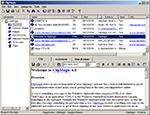 ClipMagic Lite, this smart clipboard extender and management software can enhance the power, function and storage capacity of your clipboard.


Easy CAD to SVG Converter review
Price

$99.00

Publisher
Benzsoft
File size
2500 KB
Date reviewed
12 July 2016

Easy CAD to SVG Converter, this program is applicable to publish your CAD drawings as Scalable Vector Graphics.
Applicable for publishing your CAD drawings as SVG (Scalable Vector Graphics), this tool is perfect for the presentation of compact and high-quality graphics on the web. This tool can input any DWF, DWG, or DXF drawing, specify the output width and height, scale the line weight, choose model space, paper space, active layout, or all layouts, and then click Convert button to start the conversion. This tool supports features like: the option to choose paper space, model space, active layout, all layouts for conversion; allows customizing line weight and scaling, you can specify the output dimension such as height and width, does not require Autodesk AutoCAD, and many other options.
It supports converting AutoCAD 2012/2011/2010/2009/2008/2007/2006/2005/2004/2003/2002/2000/R14/R9 DXF, DWG, DWF drawings to Adobe SVG files.