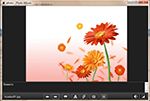 Free Photo Album Creator is a simple and handy software useful to manage and organize your digital photos.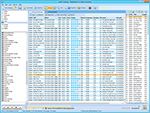 Audio Catalog is a professional music managing, tagging, renaming, cataloguing, browsing and report creating software.


ChordsMaestro review
Price

$12.99

Publisher
Neonway
File size
32000 KB
Date reviewed
6 August 2016

ChordsMaestro, the amazing application comprises various chords useful to play all your favorite songs.
Comprising a collection of various chords this amazing application allows you to play chords of 7 popular music instruments. You can play the chords of instruments like - piano, guitar, bass guitar, ukulele, and more. The different musical instruments, in the app, are connected to each other; hence it is possible to transform the chords from one instrument to another. This application includes features like: see the chords in notes representation, in keys representation in standard string representation, in TAB-representation and as colored photos; chords audible in original instrument sound, you can drag and drop pictures with chords to your documents, and so on.
ChordsMaestro, with support for a simple interface this application is available on Android, iPhone, iPad and iPod touch.