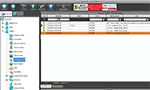 Personal Monitor, this capable software has the ability to monitor user activity that includes activity on social networks too.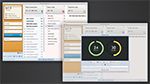 TeamViz for Linux, the effective software is ideal for planning and task tracking, with the help of Pomodoro Technique.


SQL Database Studio review
Price

$0.00

Publisher
SQL Database Studio
File size
6000 KB
Date reviewed
8 August 2016

SQL Database Studio is a multi-functional application for the effective functioning of your SQL Database.
This professional client for Microsoft SQL Server allows to perfectly co-ordinate with the SQL Database. This amazing application is ideally used for - database comparison, GPS visualization, table lookups, filters, dbshell extension, and so on. It is perfect for effectively automating repetitive tasks such as filtering, sorting, searching and much more. It also incorporates other features such as: support for easy to use filters, ability to sort result sets, show/hide table columns, ability to add columns from related tables, Automatic master/detail views created from foreign keys, ability to view columns from tables referenced by foreign keys, ability to quickly hide and search within displayed columns, and much more.
SQL Database Studio, this utility is also capable of comparing database models on different SQL servers.