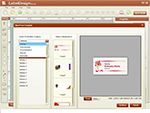 CD Label Designer makes it easier to design and print professional shipping labels, name tags, mailing labels, hazard labels, CD labels, and so on.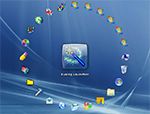 Eusing Launcher is a smart and capable software for launching files, programs and applications smoothly and quickly.


ALLPlayer review
Price

$0.00

Publisher
ALLPlayer Group Ltd Partnership
File size
41500 KB
Date reviewed
15 August 2016

ALLPlayer is a simple and fully functional media player for watching movies with matching subtitles.
Compatible with MKV, DivX, Xvid, Flash, QuickTime, DVD, MP3, FLAC and many other formats, this amazing media player allows to watch movies with matching subtitles. It is possible to play all known media formats, RAR files, and also the ability to implement LiveUpdate function to update the latest codecs in case of any problem with opening a movie file. This application also supports features like: special connectors to Opensubtitles.org servers, ability to watch movie with matching subtitles in the instant mode, support for converters with additional key 'Convert', to easily move your favorite movie with subtitles to your DVD/DivX device, PSP, iPod, iPhone and all other mobile phones, fresh looking skins, and much more.
It also supports Dolby Surround, SPDIF and 3D audio; PlayList search for all movies or music in a specified folder or drive and putting them into a playlist.