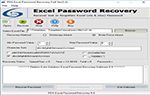 XLS Sheet Password Recovery is an excellent tool with the ability to recover forgotten or lost XLS passwords with ease.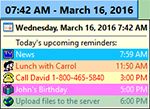 DS Clock is an appropriate digital desktop clock that displays variable date, time, and time zone information built from the format string.


VX Search review
Price

$0.00

Publisher
Flexense
File size
4800 KB
Date reviewed
8 September 2016

VX Search, the effective tool with promising capabilities for quick and excellent file search results.
This simple to use yet powerful tool with effective file search capabilities stands as a peer in the crowd. This tool will simplify your file search job with its advanced, automated, rule-based file search solution. The effective file search capabilities if this tool allows searching files by the file type, category, extension, file name, location, size, creation, modification and last access dates, user, file attributes, JPEG EXIF tags, and so on. The utility supports features like: support for multiple types of file matching rules, ability to categorize and filter results, copy, move or delete files; ability to save reports and export results to an SQL database, and much more.
Get maximum returns in minimum manual efforts with this tool that supports user-defined file search profiles and customizable GUI layouts.