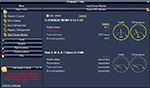 DTweak, the name you can trust on, for tweaking your Windows to get optimized and stable performance.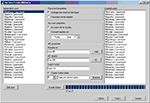 Gouser Bulk Tool is a proper administrator tool capable of Active Directory Handling.


Editor.NET review
Price

$399.00

Publisher
PhiRobotics
File size
47100 KB
Date reviewed
9 October 2016

Editor.NET, as the name speaks for it, this tool is an advanced syntax code editor with features and capabilities.
This worthy tool coming in an economic package, is the best choice to cater you needs for syntax code editing along with the integration of a highly flexible edit control in your .NET applications. Comprising an effortless interface that has all the features found in the Visual Studio.NET code Editor this tool is beneficial to the novice user too. The effective tool also includes: customizable syntax highlighting, code outlining, code completion, unlimited undo/redo, bookmarks, word wrap, drag-n-drop, built-in search/replace dialogs, multiple view of the same text, displaying gutter, margin, line numbers and many more; supports SyntaxEdit multi-line text edit control, TextSource component, Parser component, 30 predefined syntax schemes, and much more.
Editor.NET, also provides support for Standard Search, Replace, Goto Line and Editor Settings dialogs.