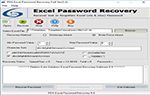 XLS Sheet Password Recovery is an excellent tool with the ability to recover forgotten or lost XLS passwords with ease.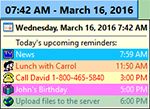 DS Clock is an appropriate digital desktop clock that displays variable date, time, and time zone information built from the format string.


PDF Attachment Extract review
Price

$29.00

Publisher
DBX Conv
File size
1800 KB
Date reviewed
13 October 2016

PDF Attachment Extract, the fully functional software to extract attachments from protected PDF files effortlessly.
As the name suggests, this exclusive program can easily extract attachments from protected PDF files. The amazing program that has been designed keeping in view the end user has the potential to return fast quality work. This smart and effective program is capable of extracting various types of attachments like - JPEG, GIF, PNG, MPEG, Mp3, Mp4, excel sheet, doc, docx, ppt, pdf, txt, and much more. It is also applicable to extract embedded attachments from PDF files and stores them in a separate folder respective to their PDF files. It also supports features like: ability to save attachments of separate PDF in separate folder, ability to extract attachment files of any size from your PDF files within seconds, and so on.
With an easy-to-use interface, PDF Attachment Extract is designed to work on the Command line Argument which automates the Extraction mechanism.