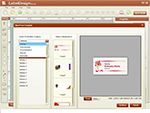 CD Label Designer makes it easier to design and print professional shipping labels, name tags, mailing labels, hazard labels, CD labels, and so on.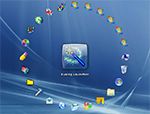 Eusing Launcher is a smart and capable software for launching files, programs and applications smoothly and quickly.


M3 Format Recovery Free review
Price

$0.00

Publisher
M3 Data Recovery Inc
File size
3200 KB
Date reviewed
23 October 2016

M3 Format Recovery Free, the useful tool to recover data files lost or deleted from your Windows XP, 2003, Vista, Windows 7, 8.
This is an ideal recovery tool for home users, novice users, professionals and system administrators for recovering: lost or deleted data from Windows XP, 2003, Vista, Windows 7, 8, data file systems. With this tool it is possible to safely recover data erased accidentally or deleted due to partition damage, software crash, virus infection, unexpected shutdown or any other unknown reasons. Using this tool you can scan, search and recover data from your: FAT16/FAT32/NTFS4/NTFS5 files system and hard disk, memory cards, USB flash drive, memory stick, CF card, SD card or other storage device. This tool is also capable of recovering your collection of: images, videos, audio files, emails and 600 others are recovered by this application effectively, and so on.
This program is also capable of recovering data from RAW, inaccessible, damaged or corrupted hard drive.