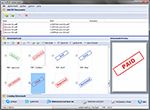 A-PDF Watermark, the smart and handy tool is useful for stamping Acrobat PDF files with text, image or graphic watermarks.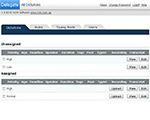 Express Delegate Dictation Manager Free, to make dictation jobs done easily and quickly through a simple web interface.


Ultra File Opener review
Price

$29.95

Publisher
CompuClever Systems Inc
File size
763 KB
Date reviewed
11 January 2017

Ultra File Opener the amazing tool is the perfect choice for recovering photos stored in ITHMB format.
This tool specially designed for users of all caliber like home users, novice users, and professionals, is applicable for recovering photos stored in ITHMB format generated by iPhone, iPad, and iPod Touch. This exclusive tool is specially designed for the purpose of: viewing ITHMB photos, converting them to popular JPEG or PNG file formats, and creating beautiful photo prints. It also supports features like: the ability to quickly and easily view files for over 260 file formats, provides support for a number of file types, including images, documents, and data files; supports Hex Decoding technology, allows to print, convert, share your images, and much more.
Ultra File Opener, this handy and reliable tool is compatible with Windows XP SP3, Windows Vista SP2, Windows 7, Windows 8, and Windows 10.