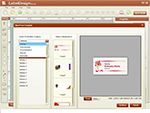 CD Label Designer makes it easier to design and print professional shipping labels, name tags, mailing labels, hazard labels, CD labels, and so on.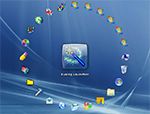 Eusing Launcher is a smart and capable software for launching files, programs and applications smoothly and quickly.


SQL MDF Viewer review
Price

$0.00

Publisher
SQL MDF Viewer
File size
1600 KB
Date reviewed
11 January 2017

SQL MDF Viewer, is capable of making it easier to open Master.MDF database containing important files.
With this handy and perfect tool, it is possible to easily open and view Master.MDF database. With this tool, it is possible to easily view deleted items like: stored procedure, views, table, triggers, rules and functions, and so on. This tool incorporates other features like: you need not install SQL Server on your system while using this tool to view MDF file or read SQL database, Reads .mdf file content including Tables, Stored Procedure, Views, Triggers, Rules & Functions, it displays count of all scanned items, it will save your scanned mdf files in .str format to save time of re-scan, previews keys and constraints, opens database of SQL Server 2014, 2012 & 2008, and much more.
SQL MDF Viewer, the perfect utility works on Windows Operating System 98/ME/NT/2000/2003/XP/Vista and Win7.