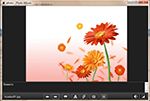 Free Photo Album Creator is a simple and handy software useful to manage and organize your digital photos.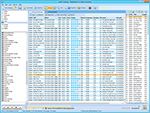 Audio Catalog is a professional music managing, tagging, renaming, cataloguing, browsing and report creating software.


Syncro SVN Client review
Price

$59.00

Publisher
Syncro soft
File size
38200 KB
Date reviewed
16 January 2017

Syncro SVN Client, allows to easily share documents and codes between content authors or developers.
This is the most effective client for Subversion code management, that makes it easier to communicate with the SVN system and share document and code between content authors or developers. The effective program provides full SVN repository support: checkout, export, import, copy, mkdir, rename, branch, tag and delete. This also includes support for: browsing repositories, checking for changes, committing changes, updating your working copy, examining the revision history in tabular form or as a revision graph, viewing the svn annotations, and integrating it with bug tracking tools. It is also capable of: examining the history for a selected resource, examine changes after a synchronize operation for text files or image files in a Compare View, and more.
This fast and reliable utility supports file transfer protocols like - the HTTP(S), SVN, SVN+SSH and FILE protocols.