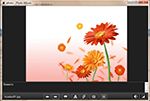 Free Photo Album Creator is a simple and handy software useful to manage and organize your digital photos.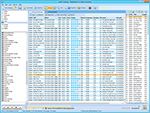 Audio Catalog is a professional music managing, tagging, renaming, cataloguing, browsing and report creating software.


Smart Defrag2 review
Price

$0.00

Publisher
IObit
File size
5600 KB
Date reviewed
8 February 2017

Smart Defrag2 is an effective and reliable defragmentation tool having the ability to optimize your disk performance and to keep it smooth and stable.
This handy tool provides you effective and deep system defragmentation, as-well-as optimization of the hard drive performance. With the complete defragmentation process you will find a drastic improvement in your system speed. The tool will boost your system by safely eliminating all major problems like system crash and freezing. It also supports various other features like: the ability to perform real time physical defragmentation to the Windows registry files and give it a proper linear structure, it works automatically and quietly in the background of your PC, keeping your hard disk fragment-free, it has the potential to streamline the file system and makes your computer run at the top speed.
It supports multiple languages like: English, Albanian, Arabic, Bulgarian, Czech, Danish, Dutch, Finnish, Flemish, French, and so on.