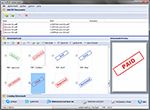 A-PDF Watermark, the smart and handy tool is useful for stamping Acrobat PDF files with text, image or graphic watermarks.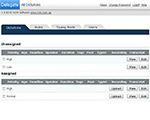 Express Delegate Dictation Manager Free, to make dictation jobs done easily and quickly through a simple web interface.


Fast Photo Renamer review
Price

$19.95

Publisher
Alexander G Styopkin
File size
913 KB
Date reviewed
17 February 2017

Fast Photo Renamer, this exclusive software is capable of effectively renaming multiple images in no time.
It is now possible to easily rename multiple images with this exclusive software. Integrated with unique features and capabilities, this tool is capable of renaming your images effectively. The exclusive software is integrated with features like: its simple and easy rules cope up with simple to complex tasks, ability to preview new names, option for expanding 1 to 001 for renaming purpose, ability to increase the size of the thumbnails of the images, images not having EXIF information can be acquired by creation of date and time, option to rename images one-by-one or in the batch mode, flexible file name generation, support JPG, BMP, TIF, PSD, PCX, PNG, TGA, WMF formats, and much more.
Be innovative and place yourself with Fast Photo Renamer to gain better output and lessen manual stress.