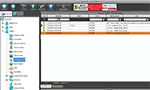 Personal Monitor, this capable software has the ability to monitor user activity that includes activity on social networks too.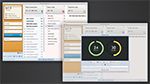 TeamViz for Linux, the effective software is ideal for planning and task tracking, with the help of Pomodoro Technique.


Parental Control PRO review
Price

$39.95

Publisher
Parental Control
File size
1200 KB
Date reviewed
20 February 2017

Parental Control PRO, a very essential tool for parents, that allows to record various information on your PC in the stealth mode.
With this smart and reliable tool it is possible to record various information on your PC in the stealth mode. This tool allows you to effectively: record websites visited, record usernames, passwords, screenshots, incoming and outgoing emails, both sides of chat conversations and more. With this tool you set specifications as to what days and hours your children may access the computer, internet, or any game and application on your system. This program runs in an absolutely stealth mode where the user does not even know if it is running or have the ability to terminate the blocking engine. This tool also supports a customized list of features useful to block particular contents whenever your child logs in.
Parental Control PRO is compatible with: Windows 2000, XP, 2003, Vista, Windows 7, Windows 8, Windows 10.