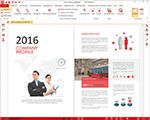 PDF Architect, this is a smart and handy tool that creates, edits, secures & converts PDF files to Word from.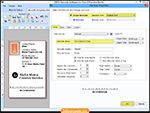 2D Barcode Maker, this professional tool is useful for designing linear and 2D bar codes.


Just Color Picker review
Price

$0.00

Publisher
Anny-Studio
File size
537 KB
Date reviewed
5 March 2017

Just Color Picker is the most effective color picking and editing tool with features and capabilities.
Ideal tool for web designers, photographers, graphic designers and digital artists, this smart application is the perfect choice for creating impressive and convincing designs by picking and mixing colors. The amazing tool is integrated with 5 formats of picked color codes - HTML, RGB, HEX, HSB/HSV, and HSL. It also supports various features like: averaged color sampling for handling color noise, supports 3x, 9x and 15x magnifier and keyboard control, this application allows the user to view precisely the pick-able colors, picked colors are saved in the history that is editable, supports harmonious color finders, supports the RGB and RYB color wheels that display triads and complementary colors, RGB and HSV color mixers, and more.
The feature rich tool supports a multilingual interface for: Bulgarian, Chinese, Croatian, Czech, Danish, Dutch, English, Finnish, French, and so on.