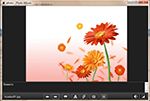 Free Photo Album Creator is a simple and handy software useful to manage and organize your digital photos.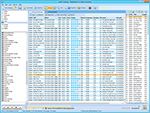 Audio Catalog is a professional music managing, tagging, renaming, cataloguing, browsing and report creating software.


Lading Manager Lite review
Price

$25.00

Publisher
Richard Stephens
File size
10500 KB
Date reviewed
9 March 2017

Lading Manager Lite, the smart and handy tool is all that you will need for the management of your lading bills.
As the name suggest, this handy tool has the ability to create, print, and track your bills easily. With this fully-functional tool you can generate straight bills of lading on blank paper and not on pre-printed forms. This tool is perfect for easily storing your customer details, products and carriers so that you can have the bills retrieved fast. It includes other features like: the ability to number bills automatically, provides you with the format for the bills, COD fee is included by default, it remembers whether the consignee paid the COD fee or the freight charges, or they are prepaid; prints an industry standard bill of lading on blank paper, stores all of your carriers, consignees, and origins; supports third party shippers, and much more.
Lading Manager Lite this worthy program also makes it possible to print pallet labels on Avery types 5164, 5165, and 5168.