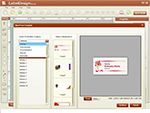 CD Label Designer makes it easier to design and print professional shipping labels, name tags, mailing labels, hazard labels, CD labels, and so on.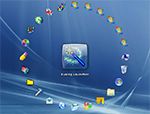 Eusing Launcher is a smart and capable software for launching files, programs and applications smoothly and quickly.


BatchRun review
Price

$0.00

Publisher
Outertech
File size
1100 KB
Date reviewed
28 March 2017

BatchRun, the advanced tool with capable features for creating batch files using a graphical interface.
As the name suggests, this effective tool allows to easily launch multiple programs, dial-up connections or any other batch functions with just a simple click. With a simple user-interface it is not required to learn any scripting language to create a batch of commands. With this tool the user can control various starting processes with its properties like priority or run mode and control their behavior a tad. The tool supports other features like: the ability to launch any type of file, support internal commands like - Copy, Rename, Makedir, Delete, End Process, Kill Process and Text to Clipboard; supports the wildcard for Copy, Delete and DelTree; Makedir nested folder creation, allows drag and drop between Explorer and this tool, and much more.
This must have tool can also save batch files directly to Startup and Desktop.