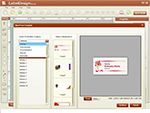 CD Label Designer makes it easier to design and print professional shipping labels, name tags, mailing labels, hazard labels, CD labels, and so on.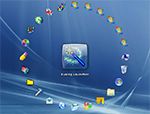 Eusing Launcher is a smart and capable software for launching files, programs and applications smoothly and quickly.


Latency Optimizer review
Price

$29.99

Publisher
Badosoft
File size
5200 KB
Date reviewed
7 April 2017

Latency Optimizer is the perfect software to solve the problems faced due to high latency.
You might face the problem of high latency due to the lack of periodical operating system services, and by improperly configured internet, registry and network device settings from time to time. This amazing tool has the capability to solve any problems faced due to high latency. The effective tool supports features like: support for three predefined optimization modes, support for advanced settings to can save/load your individual configuration settings, packet monitor to list network related information and objects as well as log traffic passing over your digital network, speed tests display results of your ping, upload and download burst rates, latency test, startup manager, and much more.
This must have tool also supports the system cleaner to clean temporary files, history, cookies, form history, index.dat files of various web browsers, and so on.