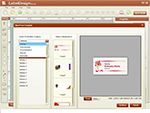 CD Label Designer makes it easier to design and print professional shipping labels, name tags, mailing labels, hazard labels, CD labels, and so on.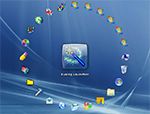 Eusing Launcher is a smart and capable software for launching files, programs and applications smoothly and quickly.


PDF Metadata Changer review
Price

$34.95

Publisher
FileManagerSoft Ltd
File size
867 KB
Date reviewed
8 April 2017

PDF Metadata Changer is a well-designed tool which can efficiently view and change the PDF document file properties.
If you are looking for an effective tool that will allow you to view and change the PDF document file properties, then there would be no better option than this tool. This ace tool that is united in an intuitive and customizable interface allows to make alterations to PDF document file properties such as - Producer, Keywords, CreationDate, Copyright, ModifyDate, CreatorTool, Description, Title, and so on. This tool is supported with many features like: Batch view pdf document files metadata information, Batch modify or clean pdf files metadata information, support for all PDF versions, does not require to install any PDF application, and the ability to export result to XML, HTML, Excel,CSV or textfile.
Be innovative and place yourself with PDF Metadata Changer to bring in simplicity in changing the properties of PDF files with ease.