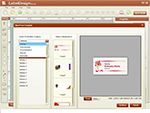 CD Label Designer makes it easier to design and print professional shipping labels, name tags, mailing labels, hazard labels, CD labels, and so on.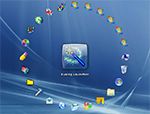 Eusing Launcher is a smart and capable software for launching files, programs and applications smoothly and quickly.


Replay Telecorder review
Price

$29.95

Publisher
Applian Technologies Inc
File size
3900 KB
Date reviewed
10 April 2017

Replay Telecorder is the perfect choice for recording Skype conversations in quality.
With this efficient media capture tool it is possible to easily record any Skype conversation in digital quality quickly and easily. This tool is helpful in recording all video chats and saving them with 5 different options - picture-in-picture, side-by-side, local webcam only, remote webcam only or as two separate video files. The other features supporting the tool are: you can record any skype video or voice call, support for easy one-click recording, provides highest quality digital recording, ability to record any video conference, ability to save the Audio as MP3 files, recorded files are listed on the interface, and supports many more features to make it handy at the user end.
With unmatched capability and number of easy applications Replay Telecorder supports Windows 10, 8, 7, Vista.