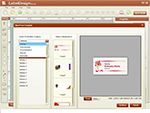 CD Label Designer makes it easier to design and print professional shipping labels, name tags, mailing labels, hazard labels, CD labels, and so on.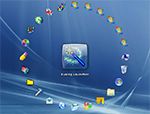 Eusing Launcher is a smart and capable software for launching files, programs and applications smoothly and quickly.


Metamill review
Price

$59.95

Publisher
Metamill Software
File size
15200 KB
Date reviewed
11 April 2017

Metamill, this useful UML modelling tool suits the needs of creative visual designing and advanced code engineering.
Just spend minimum time with the tool and get maximum results in return. With a simple and intuitive interface this professional UML modeling tool is perfect for creative visual design and advanced code engineering. The tool effective tool provides support for UML 2.4 standard, and all 14 UML diagrams. This tool supports features such as: ADA, Java, C, C++, C# and VB.Net source code can be round-trip engineered; RTF and HTML document generation, scripting language, allows to access meta-elements, support for XMI model file format, interface includes various options like – save, print, generate, analyze, browse, find, undo, redo, view, insert, back, zoom, and much more.
Metamill, this professional tool also provides support for Windows 10 and includes a new Linux version.