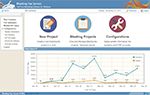 Blasting Fax Server is a handy and useful high-volume Fax Broadcasting software to send, receive, and manage faxes directly via regular fax modems.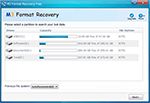 M3 Format Recovery Free is capable of recoveing data files lost or deleted from your Windows XP, 2003, Vista, Windows 7, 8.


HeliosPaint review
Price

$0.00

Publisher
Helios 101 Software Solutions
File size
154 KB
Date reviewed
11 April 2017

HeliosPaint is an ideal tool for editing your digital photos, drawings and icons.
This effective photo editing program is capable of editing photos, drawings and icons on Windows PCs, laptops and touch-screen PCs. This program is enhanced with tools like: pencil, spray can, pain brushes and eraser, copy brush, paint can, shapes tool, and text entry. It also includes Image filters: RGB levels, HSB levels, HSL levels, gamma, transparency, channel mix, temperature and tint, contrast, gain and bias, threshold, black and white, invert, solarize, gray, color filter, sepia tone, sharpen, un-sharp mask, blur, diffuse, edge feathering, edge detection, oil painting effect, posterize, emboss, chrome, noise reduce. There are other options like: image and color transparency adjustments, image flip, scale up, scale down, rotate, shear, perspective view, and much more.
HeliosPaint works best on Microsoft Windows, Apple Mac OS X and Linux computers.