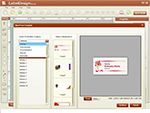 CD Label Designer makes it easier to design and print professional shipping labels, name tags, mailing labels, hazard labels, CD labels, and so on.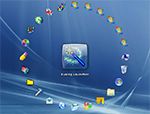 Eusing Launcher is a smart and capable software for launching files, programs and applications smoothly and quickly.


HttpTrafficGen review
Price

$0.00

Publisher
Nsasoft US LLC
File size
495 KB
Date reviewed
21 April 2017

HttpTrafficGen is a smart and handy tool useful to generate http traffic for testing web applications, web servers, and intrusion detection system.
Ideal tool for generating http traffic for testing web applications, web servers, intrusion detection system and their resistance to HTTP attacks, this tool has no better replacement. This exclusive tool allows specifying the request counts and intervals between two requests. There are other features supporting this tool: it has the ability to send generated requests to specified URL, the capability to simulate client activity, support for simple and fast user interface that is comprised in a single panel interface where you need to enter the URL and press start to generate traffic testing, it is also possible to specify request counts and interval between requests, and much more.
HttpTrafficGen, this simple user tool is compatible with your Windows XP, Vista, Windows7, and Windows 8.