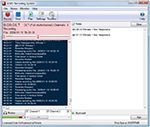 MSRS Court and Conference Recorder is a standalone tool with utmost quality for recording conferences, court proceedings and similar multi-speaker forums.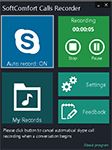 Calls Recorder, will get your Skype conversations recorded with faster and assured quality output.


PowerShell Plus review
Price

$0.00

Publisher
Idera Inc
File size
37100 KB
Date reviewed
13 May 2017

PowerShell Plus, this effortless and handy tool allows you to Search and download thousands of community scripts.
Now you can easily Search and download thousands of community scripts from PowerShell.com, PoshCode and TechNet script center libraries, directly from the PowerShell Plus console and editor. The effective tool is capable of various functions: it allows to easily publish and share scripts you have created to PowerShell.com or any network share, ability to Access hundreds of pre-loaded scripts from the QuickClick Library, allows using the script editor to code & debug PowerShell faster, provides an advanced debugger and script editor with the capability to build and test complex PowerShell scripts, includes the editor and encoding feature: code folding, bookmarks, breakpoints, formatting, find and replace, and much more.
PowerShell Plus, supports productivity tools - System Explorer, Variables Monitor, Code Snippets, and so on.