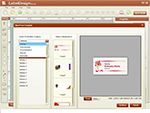 CD Label Designer makes it easier to design and print professional shipping labels, name tags, mailing labels, hazard labels, CD labels, and so on.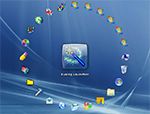 Eusing Launcher is a smart and capable software for launching files, programs and applications smoothly and quickly.


Fireworld Controller review
Price

$54.00

Publisher
Fireworld Inc
File size
16600 KB
Date reviewed
20 May 2017

Keep a close monitor for controlling and spying on a computer remotely with Fireworld Controller.
Leave your spy behind even when you are away to know a users real-time activity. This tool works in a stealth mode so that the user is unaware that someone in tracking all his activities on the system. It will smartly control and spy on a computer remotely without being detected. It can also capture all the keystrokes, windows opened, clipboard activities, passwords typed and applications executed. It tracks all websites visited in MS Internet Explorer, Mozilla Firefox and so on. It shows detailed data for the applications, URL, date, time, and so on, remotely at a single click. It also allows to: take remote screenshots for viewing them later, includes embedded modules for capturing webcam activities, and much more.
A must have tool to keep monitor over user activity, has the ability to control upto 10 computers with efficiency.