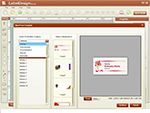 CD Label Designer makes it easier to design and print professional shipping labels, name tags, mailing labels, hazard labels, CD labels, and so on.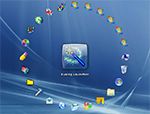 Eusing Launcher is a smart and capable software for launching files, programs and applications smoothly and quickly.


Birtus review
Price

$0.00

Publisher
Manuel Llaca
File size
22400 KB
Date reviewed
8 July 2017

Birtus is a free-to-use source code generator for .Net Framework having a simple user-interface.
This exclusive software is an ideal choice for Source code generation for .Net Framework. to be used for easily generating the 2D barcode or the QR Code. The amazing software is integrated with the compilation of 33 classes and 186 functions for .Net Framework 3.0 or higher. The amazing utility works with - Microsoft Visual Studio, C#, Visual Basic .Net, or ASP .Net and includes data access class with support for Access, SQL Server, Oracle, MySQL, and Firebird. The intuitive interface of the application includes other features like: custom graphical interface different from Windows standard interface, and report generator, user management system, application parameters system, Networking function and other useful classes and functions.
Birtus, the simple and handy software supports bilingual interface translated in Spanish and English languages.