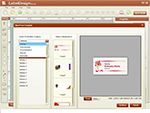 CD Label Designer makes it easier to design and print professional shipping labels, name tags, mailing labels, hazard labels, CD labels, and so on.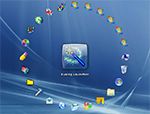 Eusing Launcher is a smart and capable software for launching files, programs and applications smoothly and quickly.


Pizzicato Light review
Price

$20.00

Publisher
Arpege Music
File size
47100 KB
Date reviewed
9 July 2017

Pizzicato Light is an amazing software capable of writing, arranging and sharing music in a simple manner.
Writing, arranging and sharing music can now be done more easily with this handy software. This powerful but easy to use utility allows connecting a MIDI synthesizer to the computer and the score is followed. This allows you to extract the whole score or a part of it, from any measure. You can also export MusicXML files. The other capabilities included in this tool are: it allows to enter the music with combination of mouse clicks, tool palettes, keystrokes, and so on; ability to quickly enter notes and chords; you can use Clef, key and time signature; allows to add chords, text, and lyrics; various other notations features, ability to playback the score while entering or editing, and more.
With unmatched capabilities and easy applications Pizzicato Light is the best tool to write, arrange and share music.