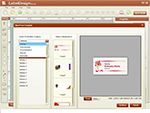 CD Label Designer makes it easier to design and print professional shipping labels, name tags, mailing labels, hazard labels, CD labels, and so on.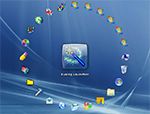 Eusing Launcher is a smart and capable software for launching files, programs and applications smoothly and quickly.


Repair Deleted Access Files review
Price

$69.00

Publisher
Repair Access File
File size
3600 KB
Date reviewed
10 July 2017

Repair Deleted Access Files is the most effective access file repair tool useful to repair lost or deleted MS Access database file.
As the name suggests, this tool is an ideal choice to repair access file and many more such as: tables, table's data, reports, forms & relationship. Once you have this easy and user friendly wizard you will have no problem in recovering lost or forgotten MS Access database file with ease. The various power packed features and the advanced technology of this tool allows it to completely repair access 2000 database files (MS Access 2010, 2007, 2003, 2002, 2000) from any storage media devices. It is enhanced with safe repair applications useful to: recover MDB file corrupted due to malware functioning, repair Password protected file, and much more.
A must have tool for home users, webmasters, professionals, technicians, managers is compatible with all versions of MS Access Application.