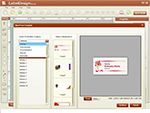 CD Label Designer makes it easier to design and print professional shipping labels, name tags, mailing labels, hazard labels, CD labels, and so on.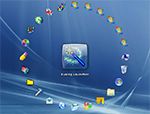 Eusing Launcher is a smart and capable software for launching files, programs and applications smoothly and quickly.


gPhotoShow review
Price

$0.00

Publisher
gPhotoShow com
File size
848 KB
Date reviewed
12 July 2017

gPhotoShow, this is a fully functional program for developing your collection of digital photos as attractive screensaver.
It is easier for creating attractive screensavers for your Windows 95/98/NT/ME/2000/XP/Vista by using your favorite digital photos. This effective tool with its cool interface and exclusive features is capable of converting your digital photo collection as quality screensaver will become easier and handy. The amazing features supporting this tool are: it supports several transition effects, it is compatible with 256 color and True Color displays, delay between images is configurable, supports recursive image search and auto resize, allows to blend music with your screensaver, automatic wallpaper changer, password protection, and provides Multi Monitor support in Windows 98, Windows 2000, Windows XP, Windows Vista.
gPhotoShow, this handy and simple screensaver builder supports image formats in: BMP, JPG, GIF, and PNG.