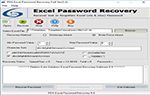 XLS Sheet Password Recovery is an excellent tool with the ability to recover forgotten or lost XLS passwords with ease.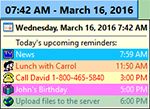 DS Clock is an appropriate digital desktop clock that displays variable date, time, and time zone information built from the format string.


Vextractor Lite review
Price

$49.95

Publisher
VextraSoft
File size
13200 KB
Date reviewed
14 July 2017

Vextractor Lite, a fast, reliable, and handy tool for converting your raster images into vector formats.
This convertor is capable of easily vectorizing charts, drawings, maps and schemes for input to CAD or GIS systems. This tool is capable of building centerlines and outlines for transforming raster images. This program is also capable of applying recognition of various graphic elements for the images like: circles, arcs and so on. It is inbuilt with an advanced vector graphic editor, useful in cartographic information recognition, supports features for CAD and GIS systems. The other features of the tool are: it is helpful in artistic and designing work, allows in building geometrics of raster images like Bezier splines, Create centerlines and outlines, Recognize splines, ortholines, arcs and circles; Image filtration and palette.
This tool also supports various vector formats that are easily imported into packages of vector graphics like, Encapsulated Post Script, Scalable Vector Graphic, and Windows Metafile.