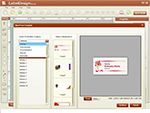 CD Label Designer makes it easier to design and print professional shipping labels, name tags, mailing labels, hazard labels, CD labels, and so on.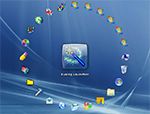 Eusing Launcher is a smart and capable software for launching files, programs and applications smoothly and quickly.


Konvertor FM review
Price

$22.00

Publisher
Logipole
File size
683 KB
Date reviewed
20 July 2017

Konvertor FM is a onetime multi-tabs file manager for Windows with a two-panel interface.
Enhanced with an explorer-like interface, this amazing tool is perfect for viewing, converting, organizing graphic, audio, video, 3D, text files. With support for all major videos, audios, texts, 3D, compressed formats and all the digital camera RAW formats, and EXIF, IPTC, XMP and ICC, this tool has no better replacement. The many more capabilities of this tool are: imports 4054 multimedia file formats, exports 355 multimedia file formats, supports Multipage TIFF, Animated GIF, Animated ICO; support Image IPTC, EXIF metadata; allows EXIF auto rotation, allows IPTC/ EXIF / XMP/ GPS editing; allows to resize, rotate, crop; allows to modify number of colors, ability to adjust brightness, contrast, and much more.
With unmatched capabilities and number of easy applications Konvertor FM is free from any kind of Adware or Spyware.