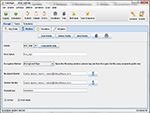 AutoKrypt, the perfect auto data encryption and decryption software suitable both for corporate and home users.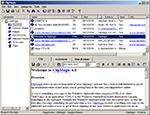 ClipMagic Lite, this smart clipboard extender and management software can enhance the power, function and storage capacity of your clipboard.


MyBrushes Paint for Mac review
Price

$29.99

Publisher
EffectMatrix Ltd
File size
14900 KB
Date reviewed
9 August 2017

MyBrushes Paint for Mac is the best alternative app to Windows Microsoft Paint for Mac and Apple's Mac Paint tool.
This is an appropriate Mac paint program, specially designed for Mac users. This effective program is capable of painting on Mac infinite canvas and playback the whole drawing. This exclusive paint program for Mac is a perfect replacement for Microsoft Paint and Apple Mac Paint. This amazing program supports features like: 100 incredible Mac paint brushes, advanced layer blending, drawing precision performance and a unique Mac paintbrush engine; includes MyBrushes for illustration, sketching, painting, drawing; Do-it-yourself paintbrush, pressure sensitive brushes, adjustable paint brush size, text input support, unlimited layers support, and much more.
MyBrushes Paint for Mac best fits on Mac OS X 10.6.8 and above, iMac, Macbook Mini, Macbook air, Macbook Pro, Yosemite, mavericks and more.