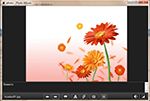 Free Photo Album Creator is a simple and handy software useful to manage and organize your digital photos.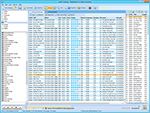 Audio Catalog is a professional music managing, tagging, renaming, cataloguing, browsing and report creating software.


Free Address Book review
Price

$0.00

Publisher
GAS Softwares
File size
1000 KB
Date reviewed
27 August 2017

Free Address Book is a fully functional utility for storing and organizing your addresses, phone numbers, mobile, fax, and other contacts.
This professional software is all you need to keep your - addresses, phone numbers, mobile, fax, company name, country, city, website address and email addresses of your contacts and partners well organized in one place. This application makes it easier to: search contacts, manage contacts, easily print out the contact list, print the contact details, customize each contact with a photo, export or import CSV, and manage the personal details of each and every contact. The utility is in-built with a handy contacts editor that can be used to take down the contact details like: contact person details, accessibility details, company details, location, and a brief descriptive note.
Free Address Book is also capable of importing or exporting data from the database in CSV format.