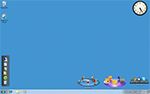 VeBest Icon Groups is a simple and fast icons management software for organizing icons on your desktop.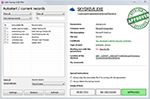 Safe Startup, the reliable utility to monitor auto-start up records in OS Windows and notify if any new programs will be automatically launched on your PC.


FastScript review
Price

$79.00

Publisher
Fast Reports Inc
File size
1900 KB
Date reviewed
3 September 2017

FastScript is a fully functional cross-platform multi-language scripting engine useful for programmers.
This smart and accurate tool is capable of adding scripting ability to their projects. Enhanced with a reliable cross-platform multi-language scripting engine, this software is written on 100% Object Pascal and can be installed in Borland Delphi 4-7, 2005, 2006, 2007, C++Builder 4-6, Kylix 1-3 and Lazarus. The capable tool includes features like: the ability to use several languages - PascalScript, C++Script, JScript and BasicScript, to write scripts, it doesn't use Microsoft Scripting Host, so it can be used in Windows and Linux environment, supports standard language set - variables, constants, procedures, functions with var/const/default parameters, and much more.
FastScript allows access to any object inside your application. Standard libraries for the access to the base classes, controls, forms and BD.