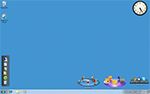 VeBest Icon Groups is a simple and fast icons management software for organizing icons on your desktop.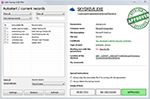 Safe Startup, the reliable utility to monitor auto-start up records in OS Windows and notify if any new programs will be automatically launched on your PC.


PredictBGL Diabetes Manager review
Price

$9.95

Publisher
DataMystic
File size
427 KB
Date reviewed
10 September 2017

PredictBGL Diabetes Manager, as the name suggests, is an appropriate insulin dose calculator to predict Hypos and blood sugar levels hours ahead.
The unique application is ideal for people with Type 1 diabetes and those using insulin. The effective application will simplify your blood glucose management and insulin dosing simply by tracking of insulin on board, variable ratios/targets throughout the day, live sharing between school and parents at home/work. This application supports features like: Predict where your BGL will be 2-3 hours from now, Continuous Glucose Monitor (CGM), warns of upcoming Hypos or Highs, Bolus Wizard proposes insulin dosage as per the Carbs you eat, and will correct any high BGLs, ability to integrate with fitness devices like - Cycling Analytics, DailyMile, Pulsense, Runsense, FatSecret, FitBug, and much more.
PredictBGL Diabetes Manager also displays chart active insulin, active carbs and BGLs, and other medications and results.