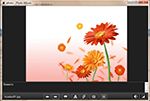 Free Photo Album Creator is a simple and handy software useful to manage and organize your digital photos.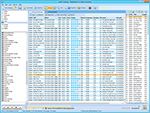 Audio Catalog is a professional music managing, tagging, renaming, cataloguing, browsing and report creating software.


Text Template Parser review
Price

$17.50

Publisher
Nsasoft US LLC
File size
1900 KB
Date reviewed
5 October 2017

Text Template Parser is a wonderful software to parse, retrieve, convert, transform and extract data.
With this excellent software, it is possible to parse, retrieve, convert, transform and extract data from various types of documents, text file, web pages, emails, excel, pdf, web forms. This utility makes it easier to extract data from complex text files and save them as Tab Delimited Txt File (.txt), CSV Comma Delimited (.csv), Excel Workbook (.xls), Access Database (.mdb), Web Page (.html) or XML Data file (.xml), print or copy all to clipboard. Enhanced with a simple user-interface, it is possible to extract data simply by: right clicking on extracted data list and choose appropriate option, provide paths to data and template files, push "Parse Data" button, and follow accordingly.
Text Template Parser, the smart and capable tool is all you need for quickly and easily extracting and parsing data.