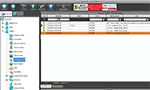 Personal Monitor, this capable software has the ability to monitor user activity that includes activity on social networks too.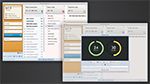 TeamViz for Linux, the effective software is ideal for planning and task tracking, with the help of Pomodoro Technique.


Personal Knowbase review
Price

$39.95

Publisher
Bitsmith Software
File size
1877 KB
Date reviewed
23 May 2006

Personal Knowbase, a perfect tool that will take control and organize all your personal notes.
A very simple tool with the power to organize your whole collection of information and notes by using keywords. This tool will help you in reducing your paper work, save hard disk space, find, collect and enter information directly, information protected with passwords, cross-reference for your notes with hypertext links, easy paste from Clipboard and importing from many files types, includes Card file format, tagging of important notes for instant access, creating reports of articles and keywords, search for and replacing text strings, allows searching and sorting by dates, rich storing capability and much more. This easy to use tool will organize your life by simplifying your work in; email archiving, indexing research notes or books, collecting tips or other notes organizing needs.
Know instantly where to find the notes you are searching for with Personal Knowbase.