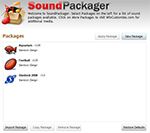 SoundPackager, with this handy tool you can customize your system sounds with theme based sounds package.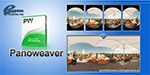 panoweaver, an ideal tool with the capabilities of photo stitching but and Flash panorama publishing.


Atomic Alarm Clock review
Price

$24.95

Publisher
Drive Software Company
File size
1576 KB
Date reviewed
3 July 2007

Atomic Alarm Clock is a multi-functional organizer and reminder that will not let you forget other important events.
With the help of this real time organizer, scheduler, alarm clock, timer, calendar and much more you will get the remark of being punctual each time. The efficiency of the tool accomplishes its task by alerting your important events with different alarms. This tool with its different skin features proves to be the best replacement for your regular tray clock. The other features included in the tool are; its alarm clock has the capability to play a MP3 file, run a program, log off, reboot, shut down, and also supports power off; setting time, seconds, day, date and system Uptime in different skins is also supported, display times of any time zones, support for over 100 skins, longhorn clock style, and much more make it the first choice.
With easy setting, easy of use and a completely customizable interface this tool is also supported with a multi-lingual interface.