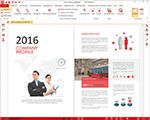 PDF Architect, this is a smart and handy tool that creates, edits, secures & converts PDF files to Word from.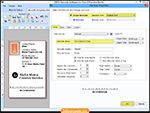 2D Barcode Maker, this professional tool is useful for designing linear and 2D bar codes.


Screensaver Builder Pro review
Price

$29.95

Publisher
Thomas Anderson
File size
2007 KB
Date reviewed
24 September 2007

Slide shows, movies, flash and music screen savers can be built in no time with Screensaver Builder Pro.
Your creativity and the capabilities of this tool make a great combination to create slide shows, movies, flash and music screen savers with minimum efforts. This friendly wizard will allow you to create, compile and distribute screen savers for Windows in just a few steps. With the simple step-by-step interface one can select; the media, various options, and more than 100 transition effects to be applied to your images. It also allows using MIDI, MP3, WAV or WMA files as background music. The other features included are; it supports formats like BMP, JPG, PSD, TIF, SWF, MP3 and more; the utility can be easily distributed with single compressed self installing screensaver setup file, supports Bitmap splash screens, and much more.
The simple user friendly tool has no hassles or hidden costs so that it supports unlimited royalty free distribution.