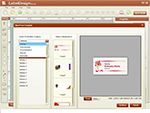 CD Label Designer makes it easier to design and print professional shipping labels, name tags, mailing labels, hazard labels, CD labels, and so on.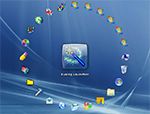 Eusing Launcher is a smart and capable software for launching files, programs and applications smoothly and quickly.


FTP Rush Standard review
Price

$0.00

Publisher
FTP Client
File size
4808 KB
Date reviewed
9 June 2008

FTP Rush Standard, save your precious time and energy with this fast and flexible FTP program.
You will find no better replacement for this software that allows smoother and safer transfer of files anywhere; from local to server, server to local or server to server. With the advanced and innovative technology of this tool one can be connected with the safest and fastest FTP client on the net like; Normal FTP, Secure FTP (FTPS), SSH FTP (SFTP) and TFTP. The other features of the tool are; supports a tabbed interface to control multiple active connections, supports GUI runtime customization and integrated docking, easy drag and drop interface to transfer files, faster downloading or uploading of files, its built-in task manager for scheduling all jobs, can create different proxies, can synchronize your daily files, multiple files renaming, and much more.
FTP Rush Standard also supports the keep alive feature to avoid disconnections from FTP servers.