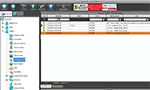 Personal Monitor, this capable software has the ability to monitor user activity that includes activity on social networks too.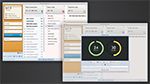 TeamViz for Linux, the effective software is ideal for planning and task tracking, with the help of Pomodoro Technique.


PageGate review
Price

$150.00

Publisher
NotePage, Inc.
File size
6299 KB
Date reviewed
24 November 2008

PageGate, the most effective way of sending SMS and text messages to mobile phones and pagers using your PC.
Sending SMS to mobile phones and pagers through your PC could be more easier and time saving and economical too. With this amazing tool you can start sending text messages to a mobile or pager using your PC through: email, web page, command-line, text file, Internet, serial port, modem, mobile phone, wireless modem, direct database access and windows client. The outstanding features that make this tool outstanding are; messages are sent to its Paging Engine via a single command issued at the DOS prompt, sending messages via web pages, supports a serial interface, GUI interface to send messages manually, options to run the program remotely, transmission of message text to a host via a TCP/IP connection, and more.
PageGate, this gateway to send SMS and text messages to mobiles and pages makes administration easy with its centralized database.