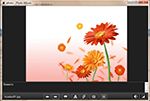 Free Photo Album Creator is a simple and handy software useful to manage and organize your digital photos.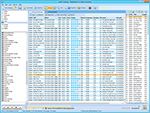 Audio Catalog is a professional music managing, tagging, renaming, cataloguing, browsing and report creating software.


Creative FL Drop Down Menu review
Price

$30.8

Publisher
Extend Studio
File size
5400 KB
Date reviewed
15 June 2009

Creative FL Drop Down Menu, a tool with all the capabilities you require to create smooth menu navigation for Flash websites.
As the name speaks for it, this reliable and handy application allows you to create comfortable menu navigation for your Flash websites. Supporting the simple drag-n-drop interface you can create vertical, horizontal, drop down and pull down menus in no time. The various features supporting the tool are: it comes with more than 30 in-built skins, color picker included to define customized colors to your menu, supports easy skinning and styling, instant contact support, application can be used on unlimited number of domains, smart resize system that preserves round corners and gradient fills, easy menu management, integrated preview mode, and allows to change the color, size, font settings, margins and so on.
With this simple yet powerful tool generating comfortable menus for your Flash websites couldn't have been much easier.