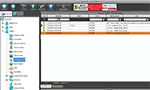 Personal Monitor, this capable software has the ability to monitor user activity that includes activity on social networks too.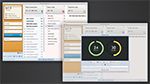 TeamViz for Linux, the effective software is ideal for planning and task tracking, with the help of Pomodoro Technique.


Karall review
Price

$0.00

Publisher
PDF Italy
File size
7185 KB
Date reviewed
18 August 2009

Karall is an amazing software that will transform your PC into an interactive Karaoke multiplayer.
Now all music lovers have a reason to rejoice because this amazing tool that comes in a free-to-use package will transform your PC into a MidiMP3 CDG Karaoke multiplayer. Comprising a fully functional database to store unlimited lyrics, this program can play lyrics text in: MID, KAR, MP3, CDG, WAV, WMA, and other video file formats. The tool comprises various menus like: Programs, Controllers, Tempo, Key change, Mute, Solo, Melody On/Off, Turbo start, Chords finder, auto-reformat text, and so on. The player also supports: Automatic Chord-Finder, Automatic lyrics re-formatting, automatic lyrics syllable for entire-line and Word-box songs, full screen karaoke windows option, Audio-Video recording, song book print option, Print DB songs report, and much more.
The program comprehends a simple interface that makes it easier even to the novice user in using the tool.